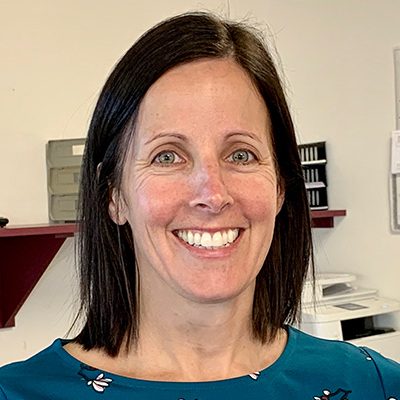 Chiropractor
Sara Sundermeyer D.C.
Dr. Sara Sundermeyer was born in Brantford, Ontario, Canada where she lived until her family moved to Orlando, FL when she was five. She grew up swimming, running track, playing basketball, and water polo.
After high school, Dr. Sundermeyer attended The University of Tampa where she continued swimming collegiately while receiving her Bachelors of Science in Biology and a minor in Chemistry.
Dr. Sundermeyer got her Doctorate of Chiropractic in 2002 from Logan College of Chiropractic in St. Louis, Missouri. She uses many chiropractic techniques including Diversified, Thompson, and Activator as well as Active Release Technique. Dr. Sundermeyer opened Auburndale Chiropractic in 2003 where she has remained for nearly 20 years now.
Dr. Sundermeyer and her husband keep busy with their 4 kids. She enjoys sports and school projects with her kids. In her spare time, Dr. Sundermeyer enjoys traveling, working out, and being with her family.
ASSOCIATE CHIROPRACTOR
ERICH LINDGREN D.C.
Dr. Lindgren graduated from the University of Pittsburgh with a degree in biology. His chiropractic education was earned at Palmer College of Chiropractic's Florida campus in Port Orange, Florida. When not in the office Dr. Lindgren enjoys spending time with his family hiking and traveling.
While in high school Dr. Lindgren saw firsthand the life-changing benefits chiropractic had on family and friends and decided from that point that he wanted to be able to provide the same benefits to his community.
Osteopathic Physician
Kevin Huffman M.D.
Auburndale Chiropractic offers a comprehensive medical team of healthcare providers for automobile accident patients, including the services of Dr. Kevin Huffman.
AVAILABLE 24/7
Dr. Huffman is an osteopathic physician with over 35 years of experience in injury care. He is part of our medical injury team, offering medical oversight of your injury care and medications when necessary.
Dr. Huffman is available 24/7 via our in-house medical telemedicine services, so you never have to wait days or weeks to see a medical injury physician. With a tap on your cellphone, you can see Dr. Huffman anywhere and anytime.
In addition to our comprehensive in-house chiropractic-rehab-medical services, we work closely with other local medical experts such as neurologists, orthopedic physicians, pain physicians, and surgeons to ensure you have access to the best care possible.
Together our team of physicians helps patients recover from their injuries quickly by using our unique comprehensive team approach.
CLICK HERE to sign consent forms prior to your visit with Dr. Huffman. Once the consent forms are signed, CLICK HERE to see Dr. Huffman.
Cathy moved to Florida in 1987 from Pennsylvania. She later retired after 31 years from a Chemical Plant in Lakeland, FL as a Logistics Coordinator and HR Assistant. Cathy has been a longtime patient of Auburndale Chiropractic before she started working here. When not working, Cathy enjoys sewing (especially making quilts), and playing cornhole and darts.
FRONT DESK RECEPTIONIST
ARIELLE
Arielle moved to Florida from upstate New York two years ago and worked in the school system as a substitute teacher before coming to Auburndale Chiropractic.
Arielle was a patient here from an auto accident when she first moved to Florida. She is very involved in her local church. Arielle loves to travel and has been to several places including Asia, Africa, South America, the US Virgin Islands, and the Bahamas. She aspires to visit many more places nationally and internationally in this great big world. Arielle's family, especially her six nieces, and nephews, are her treasures.
FRONT DESK RECEPTIONIST
JOANNE
JoAnne was born and raised right here in Polk County, Florida. Prior to joining our team she was an elementary teacher and worked over 10 years in medical records. When she's not at work, JoAnne loves spending time with her husband, four children and five grandchildren. She loves Rays baseball and making memories with her family.
Chiropractic Assistant
Janet
Janet previously worked in a federally qualified health center as a receptionist in Georgia before moving to the Sunshine State for some warmer weather. She is passionate about what she does and loves bonding with the patients to give them the best overall care she can give. She is married with four children and keeps busy at home when she's not at work.
Susan was born in Hartford, Connecticut where her Dad was drafted into the military shortly after she was born. Her family then all moved back to Rhode Island where she was raised in a very big family. Family has always been very important to her. Susan is an avid reader and loves to paint, especially oil paintings.
Susan spent 20 years in upstate NY as a school bus driver prior to moving to Florida. Susan loves what she is doing now but her best job is being a parent to her children, and especially loving her grandchildren and great-grandchildren.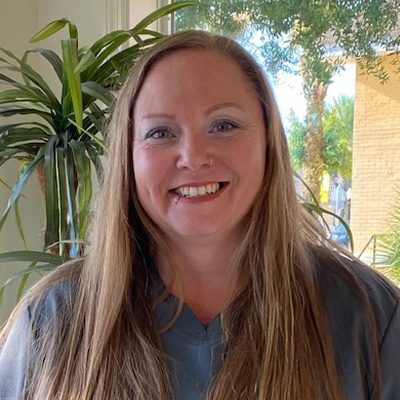 BILLING SPECIALTIST
LAUREN
Lauren moved from a small town in Oregon because she loves the heat and the sunshine. She is married with adult children. She previously worked in the Cosmetology industry for 15 years and still cuts hair on the side. She loves to be active in sports and fitness. She currently does Crossfit and league bowling.
Amy moved to Florida in 2004 from Indiana and started a family. She enjoys staying active. Some of her favorite things to do are traveling, gardening, exploring new places, and making memories with her husband and family.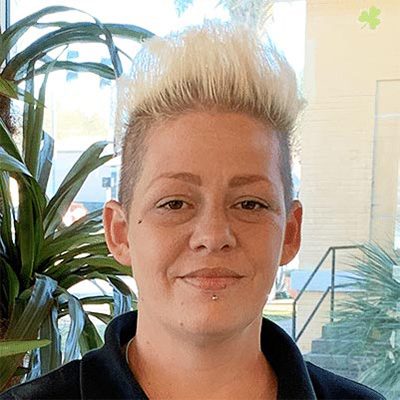 Amanda has been a massage therapist for 17 years and with our team for over 5 years. She enjoys helping people feel better and be able to get back to their active lifestyle through massage therapy.
Carrie is originally from Ft Lauderdale, Fl. She married her high school sweetheart and then moved to Winter Haven, Fl in 1999. She has been a massage therapist since 2004. She has 2 teenage boys and enjoys fishing, swimming, and playing tennis with her boys and husband when not working.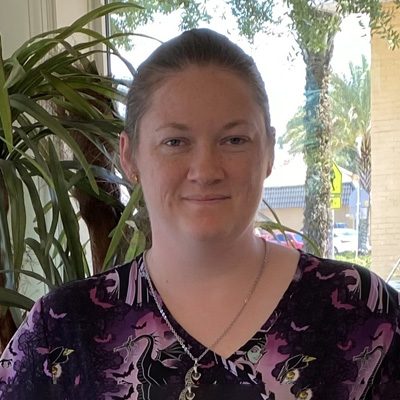 Massage Therapist
Chastity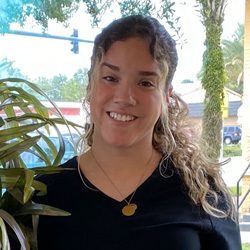 Monday
9:00am - 6:00pm
---
Tuesday
9:00am - 6:00pm
---
Wednesday
9:00am - 6:00pm
---
Thursday
9:00am - 6:00pm
---
Friday
9:00am - 6:00pm
---
Saturday
9:00am - 12:00pm