How Can Chiropractic Care Help You?
The benefits that chiropractors provide can be seen in a variety of health conditions. Even relatively healthy people can see improvements. Most of us put our bodies through a lot. Regular adjustments can help to restore balance within the body.
We use chiropractic care, physical therapy, and massage therapy to help patients get back to their desired health. With a wide variety of treatment techniques, we can find the appropriate treatment plan to address your injury.
WHY AUBURNDALE CHIROPRACTIC?
Auburndale Chiropractic is happy to help you with whatever issue is affecting your well-being. If you've suffered a sports injury, been involved in an auto accident or slip and fall, had a work injury, or experiencing neck pain, back pain, or headaches, our team can help you.
The benefits of receiving chiropractic care from Auburndale Chiropractic include:
No-Wait Guarantee
Most Major Insurance Accepted
All Auto Insurance Accepted
Flexible In-House Financing
Lunchtime & Evening Appointments
Emergencies Seen Promptly
We Treat Auto Accident Patients
We Treat Infants
THE EDUCATION OF A CHIROPRACTOR
Most patients don't realize how much education chiropractors in Auburndale have. Chiropractors are held to some of the most intense educational standards of any health field. In fact, their education standards are very comparable to that of a medical doctor. After completing a strong emphasis of basic sciences in college, chiropractors attend a four-year chiropractic college. This means that chiropractors are primary care physicians. In other words, you don't have to have a referral to see a chiropractor.
Is chiropractic the right treatment for you? Call our team at Auburndale Chiropractic in Auburndale. We will do our best to help you reach your goals.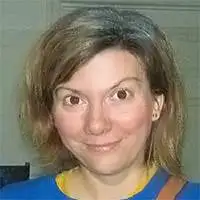 Tiffany D
After accepting chiropractic care, I feel much better. I prefer this to taking medication.